R.A.F

 213 Squadron Association 

This site is not affiliated to the Royal Air Force, H.M Armed Forces or any other Official 

RAF Association.  It is dedicated to all personnel who served in this great Squadron.

This site is dedicated to all personnel who served in this great Squadron throughout its long and distinguished history. It would not have been possible to build this site without the kind and generous assistance of many people but in particular Mr Frank M Leesson, who gave freely of his time, knowledge and enthusiasm for this project. The history buttons above are based on his book   " The Hornet Strikes".  It would take many, many months to create a webpage that would do justice to all the information about the Squadron from this book so, if you would like to know the full history, you can order a copy via Air_Britain Publications.  Just click on the and book you will be directed to their website and scroll down. 

Extract from the foreword in the book

By The Late Air ViceMarshal. R. Graham. CB, CBE, DSO, DSC and Bar, WC, JP,

The pilots of 213, when called upon, dominated the air, land and sea by virtue of their enthusiasm, training, discipline and team spirit and, above all, by their confidence in their aircraft. A confidence that was, and always will be, a tribute to the men and women engaged in the design, construction and maintenance of the equipment.  In their turn, these men and women will forever be proud of the pilots who proved, beyond a shadow of doubt, the worth of their work.

Although No.213 was only one of the many squadrons to achieve greatness, it will always be the best of squadrons to those who had the honour to serve in it. 

This page was last updated on: June 30, 2015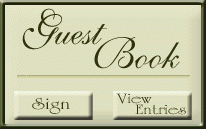 Click on the butons to see Squadron History for each period.

Now you can feature in your very own unique aviation print.by David Bloor at IMAGINATION INK. He does excellent photo creation, repairs to damaged photographs and restorations. Just click on the poster to go to his website.